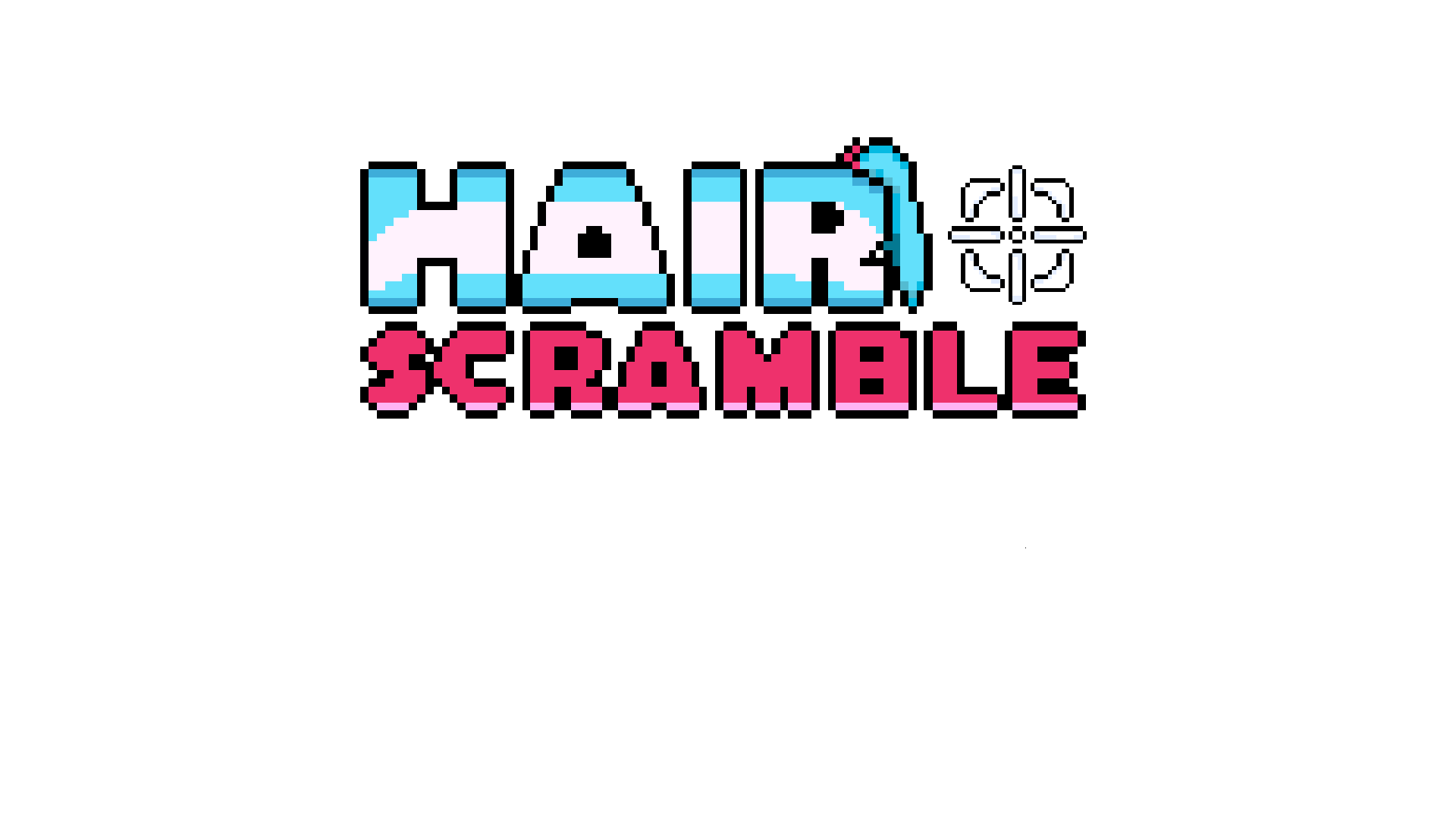 Hair Scramble
A downloadable game for Windows, macOS, and Linux
Hair Scramble is a 2D Top-Down Shooter game.
This game is online-multiplayer game.
Recommended player number is 2 to 4 player, but you can play alone
Defeat other players and own the lengendary hair.
We used Free tier PUN as Network solution. If the CCU exceed the limits , PUN will not afford that. Please remind it.
<How to play>
- WSAD: Move your character
- Left Click: Fire
- Right Click / E: Pick item
- Wheel CLick / Q: Use item
- Space: Swap weapon
In title Scene, you can join the room by pressing "Join" button. If you are a host, press "Start" button to start the game or wait for other players. By clicking "?" button, you can see controls.
In game, you can hold 1 item and 2 weapons. You should fight with others by using the weapon you have. The game continues until the last player remains or timeout.

<Credits & Tasks>
- UnrealChan(Hwang bo Jung) ; Project Manager, Director, Programmer, Artist, Sound Management, etc.
- Song Nak Won : Programmer
- Lee Sang Hyup : Desinging Map
Hair Scramble is a totally unfinished game, and developed as part of NDM(Nexon Dream Members) 2017 Winter Season.
This project is currently paused, because of lack of developers. If you are a game developer and interested in developing this game, please contact to me(UnrealChan).
E-mail: bomul0327@gmail.com
Facebook: www.facebook.com/bomul0327

Download
Click download now to get access to the following files: